Hitchcock Woods Schooling Days
Have you always wanted to jump or just ride in the historic Hitchcock Woods Horse Show Ring? Your opportunity has arrived! Learn more and sign up here.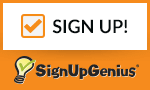 2021 Aiken Horse Show has been canceled
Given the extreme spike of the ongoing Covid-19 pandemic the HWF has made the difficult decision to cancel the 104th annual AHS which was scheduled for April 2-4, 2021. We look forward to holding it in the Spring 2022.
Did you know? The Aiken Horse Show is the signature program and fundraising event for the Hitchcock Woods Foundation, a 501c3 nonprofit organization that owns & manages Hitchcock Woods, and is funded through donor support. Visit www.hitchcockwoods.org for more information.