The 104th Aiken Horse Show is Postponed until September
After careful consideration of the intensifying coronavirus pandemic, the Board of Trustees of the Hitchcock Woods Foundation is postponing the 104th Aiken Horse Show. This decision is out of respect and concern for the health and well-being of our exhibitors, patrons, sponsors and the community of Aiken.
The AHS is now scheduled for September 25, 26 and 27, 2020. The health of our community is our foremost concern. We will therefore continue to monitor the situation with state and local health officials.
All current reservations will carry forward to the Fall. We are most grateful for your patience and understanding as we navigate these uncharted circumstances.
We wish all of our friends and community peace and good health through these challenging times.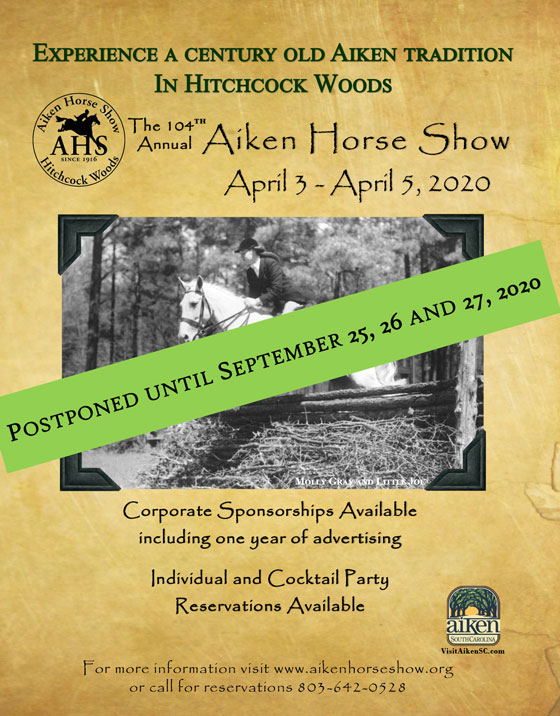 Did you know? The Aiken Horse Show is the signature program and fundraising event for the Hitchcock Woods Foundation, a 501c3 nonprofit organization that owns & manages Hitchcock Woods, and is funded through donor support. Visit www.hitchcockwoods.org for more information.